Parent Volunteer Association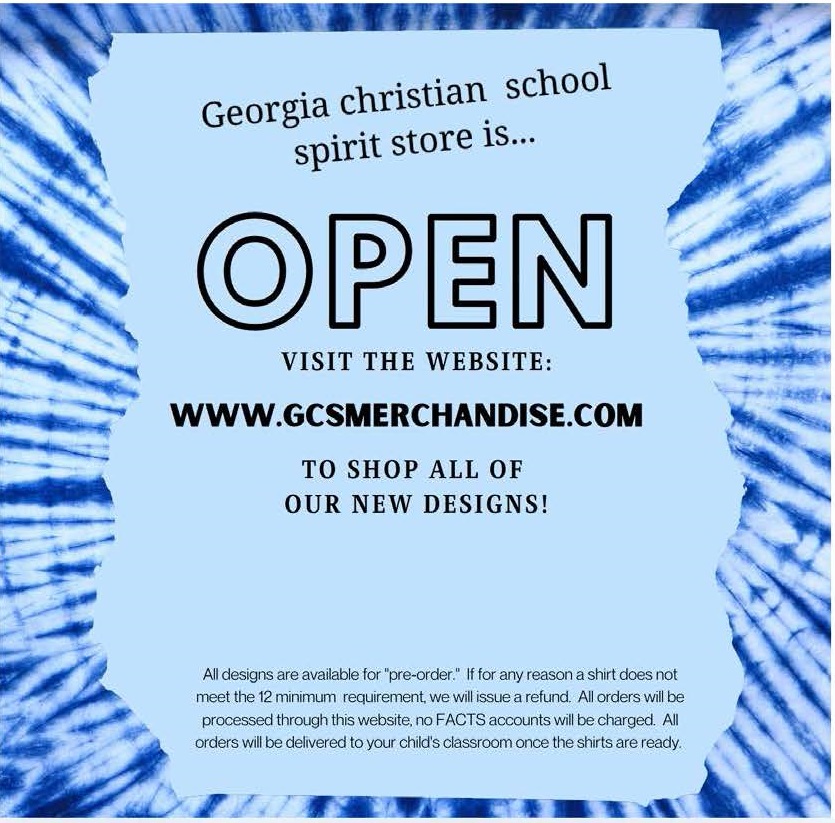 The PVA Shopify Store is open for business! Click here to start shopping!
The mission of Georgia Christian Schools Parent Volunteer Association is to show the teachers and faculty appreciation for their hard work through acts of service for them as well as gifts of appreciation. Our goal is to have the parent volunteers strengthen their ties and form a community through the school while providing a unique school experience for all.
We have the following four fundraisers scheduled for the 2021-22 school year:
*Family Fun Night Book Fair (Aug 28, 2021)
*Your Special Day (Sep 14, 2021)
*Telethon (Nov 6, 2021)
*Movie Night (Apr 23, 2022)
For information about volunteering, please email: pva@georgiachristian.org.
Find us on Facebook @ Parent Volunteer Association (PVA) at GCS